Over the past few years, an increasing number of consumers have started to pay close attention to the ingredient labels on their makeup products, fueling the demand for cleaner alternatives. Among the concerns that have emerged, the quest for talc-free makeup is on the rise, especially due to several lawsuits filed against personal care brands suspected of using talc contaminated with asbestos.
Why Are Consumers Looking for Talc-Free Makeup?
For decades, talc, a clay mineral, has been used as a standard ingredient in numerous cosmetic products, including foundation, blush and eyeshadow. Talc's safety, however, has been recently called into question due to its potential contamination with asbestos, a known carcinogen1. This concern has led to prominent lawsuits against major personal care brands, thousands of them focused on talc-based baby powder2.
These lawsuits have raised awareness and fueled public concern about the potential health risks associated with talc. As a result, consumers are demanding transparency about the ingredients in their cosmetics, and many are seeking out talc-free alternatives.
The Functional Benefits of Talc in Makeup
Despite the controversy, it is essential to understand why talc became so prevalent in makeup formulations. Talc possesses several functional benefits that make it a favored ingredient among cosmetic manufacturers. It enhances a cosmetic product's texture by imparting a silky feel. It is highly absorbent, aiding in the control of shine and oil. Furthermore, talc improves product adhesion, ensuring makeup lasts when it's applied on the skin.
Talc's desirable attributes present manufacturers with a significant challenge when they attempt to formulate talc-free makeup that maintains the quality and performance consumers have come to expect.


Introducing SUNPRESS-TR: A Revolutionary Talc Replacement
In light of these challenges, Vantage and Sunjin Beauty Science have introduced SUNPRESS-TR, a groundbreaking talc replacement product. As a leading supplier of sensory powders, Sunjin Beauty Science is dedicated to innovation and product safety. SUNPRESS-TR is the latest example of this commitment to developing ingredients that exceed customer expectations, combining high performance and satisfying market expectations for "clean beauty" label claims.
SUNPRESS-TR (INCI: Mica (and) Lauroyl Lysine (and) Silica (and) Trihydroxystearin (and) Magnesium Myristate) demonstrates superior pressability when compared with talc, making it an excellent choice for pressed powder formulations.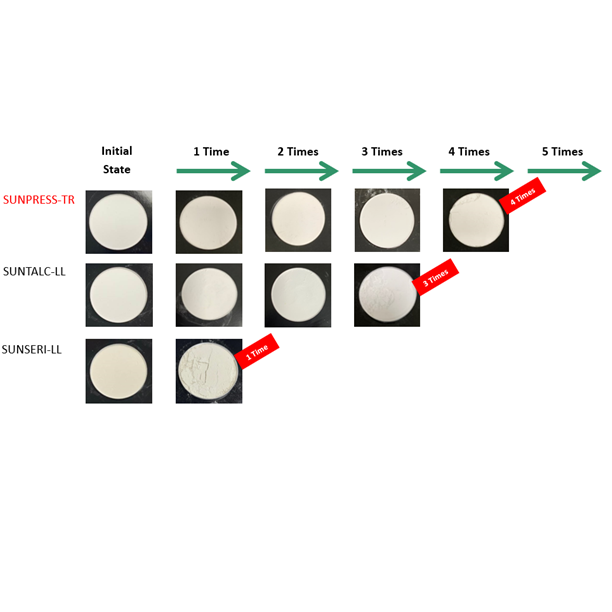 Figure 1: Pressability evaluation by drop test
The product also boasts a soft, velvety texture similar to talc, ensuring an unchanged sensory experience. SUNPRESS-TR can also be used in loose powder formulations where it contributes to enhancing the overall sensory experience during product application. Finally, SUNPRESS-TR has a Natural Origin Index of 100% per ISO16128.
By choosing SUNPRESS-TR, brands can offer their customers alternatives to address their concerns about talc without compromising on quality, performance or sensory. We are proud to be at the forefront of this vital shift in the cosmetics industry, making beauty more transparent for all.
Footnotes: