Enabling Tomorrow's Solutions Today
Solutions, Sustainability and Success
Vantage creates tailored solutions that move the needle for our customers across a wide variety of applications in growing consumer-oriented
markets like personal care, food, pharma and consumer goods.

As a leading vertically integrated global provider, we build on our strong core of bio-based surfactant chemistries to collaborate and innovate with our customers to provide tailored formulations and custom solutions to meet their every need.
As a responsible corporate citizen, we are prioritizing our Environmental, Social, Governance (ESG) focus. In 2022, we embarked on a long-term, comprehensive and ambitious sustainability journey to better integrate sustainability into our global business strategy and decision making.
The key pillars of our
ESG framework
are to deliver
resilient supply
, maintain
responsible operations
and to be a trusted and
reliable partne
r to our stakeholders.
89
Countries Where We Have Product Sales
Our Purpose
Vantage is Enabling Tomorrow's Solutions Today by working with our customers and other stakeholders to provide tailored solutions that solve industry-specific needs, from custom-developed formulations through spec'd in ingredients and direct product sales.
Tailored Solutions

We deliver customer-centered, tailored solutions that move the needle for our customers across niche applications in high-growth consumer-oriented and industrial markets.

Agile Execution

We are results-driven and grounded by agile,
innovative execution in support of our customers. Our vertical integration enables value capture for our customers and partners.

Sustainability

Building on our natural chemistry and bio-based
feedstocks, our Environmental, Social, Governance (ESG) framework advances our sustainability ambitions and prioritizes resilient supply, responsible operations, and trust and transparency as a reliable partner.
View Impact
Our Markets
Since our inception in 2008, Vantage's growth has been realized through a combination of customer engagement, significant capital investment into our manufacturing assets, strategic entry into geographic markets and targeted acquisitions to shape our multi-faceted portfolio.  
At Vantage, we come to work motivated to Enable Tomorrow's Solutions Today by infusing our purpose into every molecule of our diversified business.
Steve Doktycz, CEO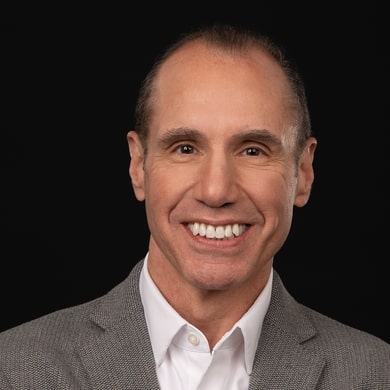 Executive Leadership
Steve Doktycz
Chief Executive Officer
Mark Valentino
Chief Financial Officer
Ali Butler
General Counsel
Matthew Conti
Chief Human Resources Officer
Charly Eid
Executive Vice President, International Business
Mike Greene
Senior Vice President, Research & Development; Chief Technology Officer
Alberto Laveran
Executive Vice President, Food & Special Projects
Bill Powers
Senior Vice President, Operations
Bob Stefansic
Senior Vice President, Supply Chain & Procurement
Jan Tinge
Executive Vice President, Performance Solutions
Tim Wilson
Senior Vice President, Strategy & Transformation
Region, Business & Functional Leaders
Louise Adhikari
Vice President, Communications & Public Affairs
Juan Pablo Amado Orduz
Vice President, Latin America
Mike Li
Vice President, Asia Pacific
Pat Rasico
Vice President, Product Management, Performance Technologies
Mike Sabatelli
Senior Vice President Sales, Performance Solutions
Ana Schneider
Vice President, Commercial Excellence
Jon Sperry
Vice President, Vantage Food
Sumeet Verma
Senior Vice President, Product Management, Vantage Personal Care
Our People
Our One Vantage team is built on an unwavering commitment to integrity and customer centricity with a focus on partnership and proactivity while holding ourselves accountable for driving results. 

Our intimate understanding of customer needs and industry trends empowers us to provide insights to start conversations, flexibility to adapt to requests, and resourcefulness to deliver customized solutions, formulations and products that exceed customers' expectations.

We offer deep industry knowledge, experience and a solutions-driven mindset. Our productivity is grounded on continuous improvement that drives operational excellence and agile, innovative execution.

Career Opportunities

Vantage employees are involved from day one, empowered with a high degree of personal responsibility and encouraged to share new ideas.

As a fast-growing organization, we offer a wide variety of career and development opportunities and roles across our company.


Total Rewards

Our U.S. benefits include Medical, Dental & Vision Plans, 401(k) Plan with Company Match, Hybrid Work Schedules (role dependent) and Paid Time Off.

Explore Careers at Vantage
Custom Solutions
Contact our Product Specialists and design formulations and product solutions that work best for your business.
Contact us
THE VANTAGE JOURNEY
H
I
S
T
O
R
Y
2022
Vantage establishes Shared Services hub in Bogota, Columbia.
2022
Vantage expands leadership in Personal Care with the acquisition of JEEN International and BiotanicalsPlus, Inc.
2019
Vantage acquires Spanish oils company, Textron Plimon, creating a leadership position in natural oils.
2019
Vantage adds a state-of-the-art jojoba spray plant for bead manufacturing in our Englewood, Ohio facility.
2018
Vantage establishes a European manufacturing footprint through the acquisition of Leuna Tenside GmbH, a 95,000 square meter site with approximately 130 employees. Leuna is the world leading producer for taurates and its building blocks.
2018
Vantage adds patented, next-generation, water-based release agents through the acquisition of Amarna.
2018
Vantage expands its Surface Treatment product line with de-paint applications by acquiring B&B Tritech, a leading global manufacturer of surface treatment solutions engineered for defense and commercial aviation markets.
2016
Vantage installs a state-of-the-art alkoxylation reactor at our Gurnee, Illinois site to provide capability to build more complex and higher viscosity alkoxylates.
2016
Vantage acquires Mallet and Company, the North American market-leading provider of baking release agents, offering innovative products and capabilities to the food industry with a focus on research & development, technical service and custom formulation and packaging capabilities.
2016
Vantage acquires Resources of Nature and adds a wide range of unique specialty products including actives, treated powders, dispersions, specialty pigments, emulsifiers, and sensory ingredients to our Personal Care portfolio.
2015
Vantage establishes a new headquarters office and applications laboratory for the Personal Care business unit in Warren, New Jersey.
2015
Vantage expands and globalizes its jojoba farming by acquiring a majority share in Agrinsa, one of the world's largest jojoba farms located in Argentina.
2015
Vantage acquires Curoxyl®™ and Curcylic®™ clear skin solutions for Personal Care.
2014
Vantage commissions a world-scale vegetable oil / tallow splitting plant at our site in Chicago, Illinois.
2014
Vantage opens a new microencapsulation facility in Englewood, Ohio, along with white room manufacturing and small batch capabilities.
2014
Vantage adds fatty acid separation facility is added to our Chicago, Illinois site, significantly increasing oleic acid capacity.
2013
Vantage adds a kosher glycerin refinery to provide food-grade glycerin at the Chicago, Illinois facility.
2012
Vantage establishes leadership position in jojoba oil and derivatives through the acquisition of Desert Whale Jojoba with farm and production facilities in Arizona.
2010
Vantage acquires Lipo Chemicals to build leading position in the Personal Care market in the United States.
2008
Vantage acquires Lambent Petroferm in Gurnee, Illinois and adds specialty alkoxylates, esters surface treatment products and the manufacturing site in Gurnee, IL to its portfolio.
2008
Vantage's first site is an oleochemical manufacturing headquartered in Chicago, Illinois.  The site was formerly owned by Croda and UniQema,